Mechanical Bull
We often find that people like a little variety at their events - and what better way to create that environment than to have a mechanical bull there! This attraction can be hosted at night clubs, corporate outings, block parties, graduation parties, and just about any event that you want to make a distinguished one. We guarantee, this will be the talk of the party, long after the party ends!
Standard Packages Include: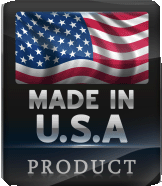 Technical Specifications
Actual Inflatable Size: 16ft x 16ft Round
Reccommended Operating Footprint: 20ft x 20ft x 10ft
Electrical: 110-240 volts single phase drawing 10-16 amps
16 ft Round "Stars & Stripes" Theme
All equipment is model year 2013 and newer

Certified Annually by the NY State Department of Labor

Our Setups are 85% more quiet than others

Fully insured with 3 Million Dollars of aggregate Coverage

We can name you as an 'Additional Insured' at no extra cost

Customized Carts allow a more efficient setup and breakdown

All staff are certified as operators by the manufacturer

Our staff wear custom ABR shirts to distinguish themselves

Our bulls are known to be the safest in the industry

Equipped with Generators in the event of power supply issues
Why choose us over anyone else?