WE ARE FULLY TRAINED AND INSURED TO
OPERATE IN NY, NJ, CT and PA.
- Block Parties​
- Corporate Outings​
- Fundraisers
- Fire Dept Picnics
- Bars/Nightclubs
- Graduations
- Birthday Parties
- Bar / Bat Mitzvah's
Toll Free: (888) 978-7014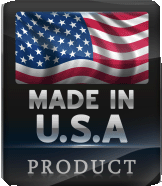 OUR MISSION STATEMENT...
​
​Renting a Mechanical Bull is more than just a ride, its an experience. When we started in this business we had one goal in mind - to distinguish ourselves and our services from the competition. Our equipment is all top of the line and brand new - featuring the latest computer based bucking and movement technology which closely resembles that of a real bull. We implore the highest in safety standards - our model bull is known to be the safest mechanical bull in the industry.
​
Our bulls are all electric / direct driven and computer controlled - allowing a full 360 degree spin and bucking motion. They are safe for both children and adults and have pre-set programs ranging from novice to expert.
​
Each and every aspect has been thought out - you will notice the difference in the level of professionalism and service that we provide. We guarantee, we are worth every buck!​
WHY DO WE STAND OUT FROM OTHER BULL RENTAL COMPANIES?
Bull Features...
Brand New 2013 Model Year Bulls and Inflatable Bed

Snorting Smoke

Fiery Red LED Eyes

Made of Top-Quality, Authentic Cow Hide

Choice of ​'

Stars and Stripes' or 'Western' The

med Bed
Safety Features...
Auto-Stop Sensor (New for 2013)​

​Soft Headed Bull (100% Sofolex Foam)

​Extra High Walls (45in Height)

General Liability Insurance - 3,000,000

Plus Accident / Medical Insurance - 10,000
Our Staff...
Each operator is trained in CPR and First Aid

Each Operator is TiPS Certified
We Offer...​
Multiple types of Rental Packages and Options

Accessories to enhance your rental experience